COFFEE ROASTER AND TASTE
By: Admin | 21/11/2020 14:43
Imagine roasting a new batch of coffee, waiting a few days for the seeds to settle, grinding the coffee, making a cup of coffee and eager to taste it. Hmm, it's disappointing. Coffee doesn't taste as you might expect, in fact it doesn't taste good at all. Of course, this happens to many roasters. Trial and error is only part of the process and you have to find that perfect roasting. This may take days, months or even longer, but it's part of your journey to find the right taste for every roastery (roaster).
Even so, evaluating your roaster in every part of the process can help you achieve your perfect, satisfying roast more efficiently. In this article we want to detail the various variables you can use to evaluate your roast coffee, identify flavors and eliminate pitfalls as soon as possible.
1. Distinguish coffee from defects
Start by briefly discussing the coffee you are looking for with your coffee supplier and your experience with some of the coffees you have tried in the past. Together you will be able to find a coffee that might suit you better. Here again you can try and later, you will always come across certain coffees that won't fulfill your needs. To ensure the quality of your coffee, classify green coffee beans. SCA coffee bean grading is a method to compare coffee beans and evaluate the relationship between defects, cup quality. There are many criteria to classify a coffee bean such as color, size, growing place or height at which it is grown. By paying close attention to your coffee choices, you can really know if coffee is right for you, even before you start roasting.
2. Is your roasting method correct?
Each specialty coffee is different and deserves a different approach. You cannot use 1 roasting profile per seed and wish the coffee tasted great. However, there are some general rules you can follow for different origins or cooking methods, but you still have to pay attention to the coffee in your roaster. Do some research to find the best roasting method, try it, evaluate your roasting product and then do it yourself.
3. Record your roasting
By profiling your roasting with software, you can analyze the roasting process before you can separate it. Roasting profile is a set of data points in a roasting chart or table that will help you understand changes in the roasting process. It tells you what temperature and what adjustments were made at that time. Our own software, O Tesla profiler allows you to save and export your roasting products so you can find out what in your roasting process must change next time. And if you find that great roast for your coffee you can always find it and even replay it. In addition, O Tesla's automatic software can automatically save the roasted schema and re-do it without wasting time monitoring, saving you labor costs. set up your own roasting workshop.
4. Prepare your coffee
When testing your coffee batches, make sure you give each batch the same amount of time for rinsing and cooling. Let the coffee cool down at the same time, whether it's two or three days or any other personal preference, create consistency by using the same amount of time at all times. .
- Grind coffee
Let's talk about your grind, make sure you have a dedicated coffee grinder for your tasting sessions, and are fully calibrated for your tasting. Not only is the setting important, the blender itself should be capable of consistently grinding. This has to do with the grinder itself, but also to the state of the machine. Make sure your edges are clean, properly aligned, and in best condition. Worn edges are unlikely to give consistent results.
- The importance of water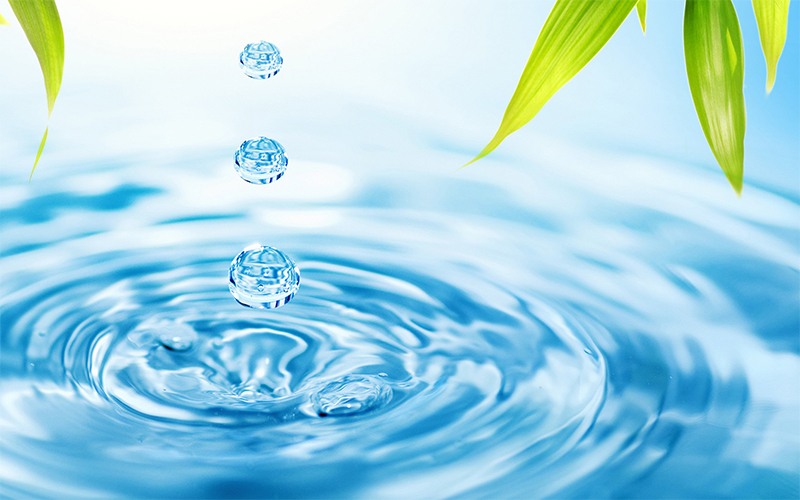 Don't forget your brew, an important step as it is not only the main ingredient in the drink, but also acts as an important solvent in the brewing process. If you have any chemical or mineral flavor in the coffee, this has largely to do with the quality of your water. Therefore, make sure you produce consistent sugars in the water you use when sampling your coffee. You can carefully filter the water by installing a filtration system. In addition, there are several ways to monitor your water parameters to ensure they meet SCA (Specialty Coffee Association) standards. Water quality exclusion is a factor in your results.
5. Different flavors and their meanings
- Smell of smoke
While you are enjoying coffee, you may come across thousands of flavors, but some will particularly stand out. One of them is cigarette smoke. Most of the time, there is smoke from the way you roast the coffee. An unpleasant smoky smell can be caused by the airflow in your roaster is not enough or the roasting is too dark. The coffee after roasting will always have a smoky taste because even the correct airflow cannot prevent the smoke smell from entering the dark roasted coffee. Our advice is to test your airflow settings and see what kind of results it will give you. Although not completely removed, coming to the O Tesla roaster you will experience the roasted bean product that ensures the slightest smoke smell, even you can only feel the aroma of roasted coffee beans. , is the roaster product used by many customers, the best evaluation experience in the territory.
- Acidity
Another commonly heard taste is acidity. The acidity in your coffee may be due to the difference in temperature your coffee beans experience. Roasting at high temperatures will lose the sour taste of the beans, but remember, high heat at the beginning of the roasting process can scorch the beans, which is obviously not good. Also, starting with high heat can cause you to roast the beans too quickly, which will not allow the beans to secrete all the natural sweetness. Sweetness develops after acidity, which is what you need to find the right match.
- Sweet in bitter taste
Let's talk about sweetness, one of the most prized flavors in a cup of coffee. It's an added flavor to the complexity of your roasting. When you're looking for a roast that focuses on acidity, you need sweetness to complement it for a well-balanced and enjoyable drink. The full development of the coffee during the onset of yellowing and until the first crack is very important. This will cause the sugar in the coffee to become caramelized. As you extend this roasting phase, the complexity of the sugars grows, while overcooking causes the flavor of your coffee to lose brightness.
After all, balance is key. After the first roasting, if you want to reduce the development of the sour taste, do not roast the coffee too dark. Doing it right will give you the sweet and sour combination you might be looking for.
We hope this article has provided you with some process and technical details regarding how you evaluate your roasting product. And if you still haven't found a roaster to experience it, come to O Tesla. With many years of experience in the profession, certified professionally by the SCA - Specialty Coffee Association O Tesla will help you find the taste you are looking for for your specialty coffee cup. friend. In addition, the O Tesla roaster can overcome the disadvantages of roasting that many other roasters have not yet been able to, the roasting machine used by many specialty coffee brands such as Visty, Tools coffee & tea. , Danang Coffee Solution, Aroma coffee ...